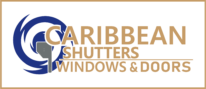 Caribbean Shutters, Windows & Doors
Provide the best quality hurricane rated windows, doors, shutters and more.
Thanks to Terabyte GD, our company is now able to fully establish an online but personal relationship with our clients. Definitely would recommend Terabyte GD to those who are not familiar with the approach of establishing an online presence. Terabyte was exceptionally proactive when it comes to our budget and the requirements needed for our website as we needed to present as much info as possible while keeping it very simple to understand to avoid overwhelming our customers with info. The team was always easily accessible whenever we needed IT assistance and this is what we believed sets apart Terabyte with other companies in the industry. We will definitely be recommending Terabyte GD to all of our clients. Our entire system is running flawlessly thanks to TB GD!
Simple network setup, yet secure and efficient.
Simple, color themed website for our client to showcase their products and work done.
Responsive and device friendly, to be viewed anywhere on the go. Click to view
Business emails provide professionalism, while keeping the goal of security and functionality. 
In this choice of business emails, they've also received cloud drive, and web based productivity tools.
Occasional system check-ups and virus scans to ensure optimal performance and system security.
Custom software requested by the client to improve work efficiency.